ISOPUR F.R.
Rigid Polyurethane (Fire Resistance)
Extensively used throughout the Insulation Spectrum
ISOPUR F.R. is CFC 11 Free in accordance with the Montreal Protocol regarding the mission / usage of Ozone Depletion substances. It is recognized as a most effective and economical insulation material. It is Self Extinguishing and is dimensionally stable across its wide applications and produced in a wide range of densities and sizes. It is available in sheets, blocks, contoured shapes as well as cut pipe sections, and the same can be supplied with or without foil laminates.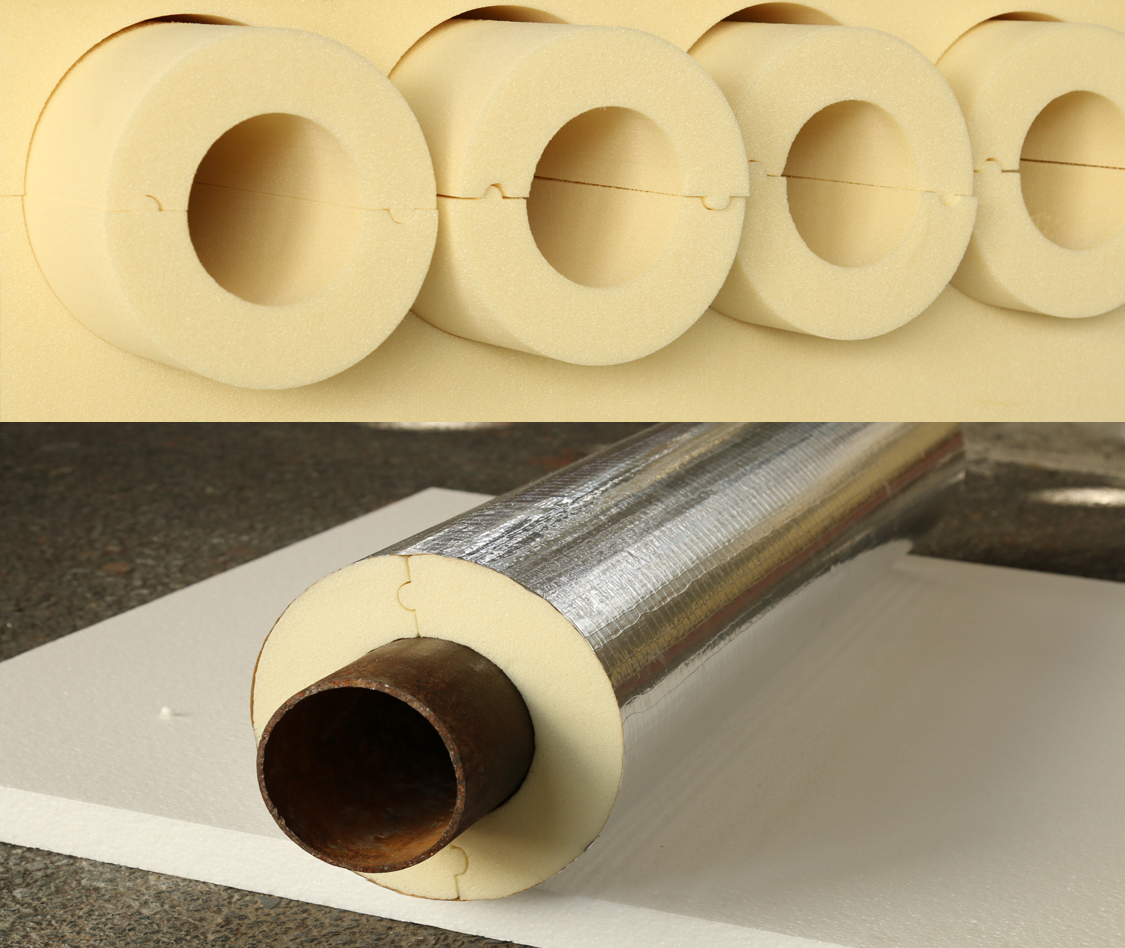 Applications
ISOPUR F.R. sheets and pipes are used for the insulation of buildings, houses, cold stores, prefab units, and for process service piping and equipment. It is also injected into panels and produced with a variety of laminated finishes. ISOPUR F.R. with its closed cell structure provides good water absorption resistance and low vapour transmission. It is resistant to brine, petroleum, oil and most dilute acids and solvents, and also to fungi growth and attack by rodents and pests.